This stunning freestanding HD touchscreen display is quick to use and extremely user-friendly with "Plug and Play" functionality. Simply load your content onto a USB memory stick and insert into the display. The content will be copied to the internal memory and will play on a continuous loop. The entire display becomes your computer screen and the touch capability facilitates replaces the mouse.
Commercial grade panels and high quality components ensure the touchscreen can be used constantly with a lifespan of 50,000 hours. The display also supports Multi-Touch, enabling you to manipulate images, zooming in an out as you would with a smart-phone.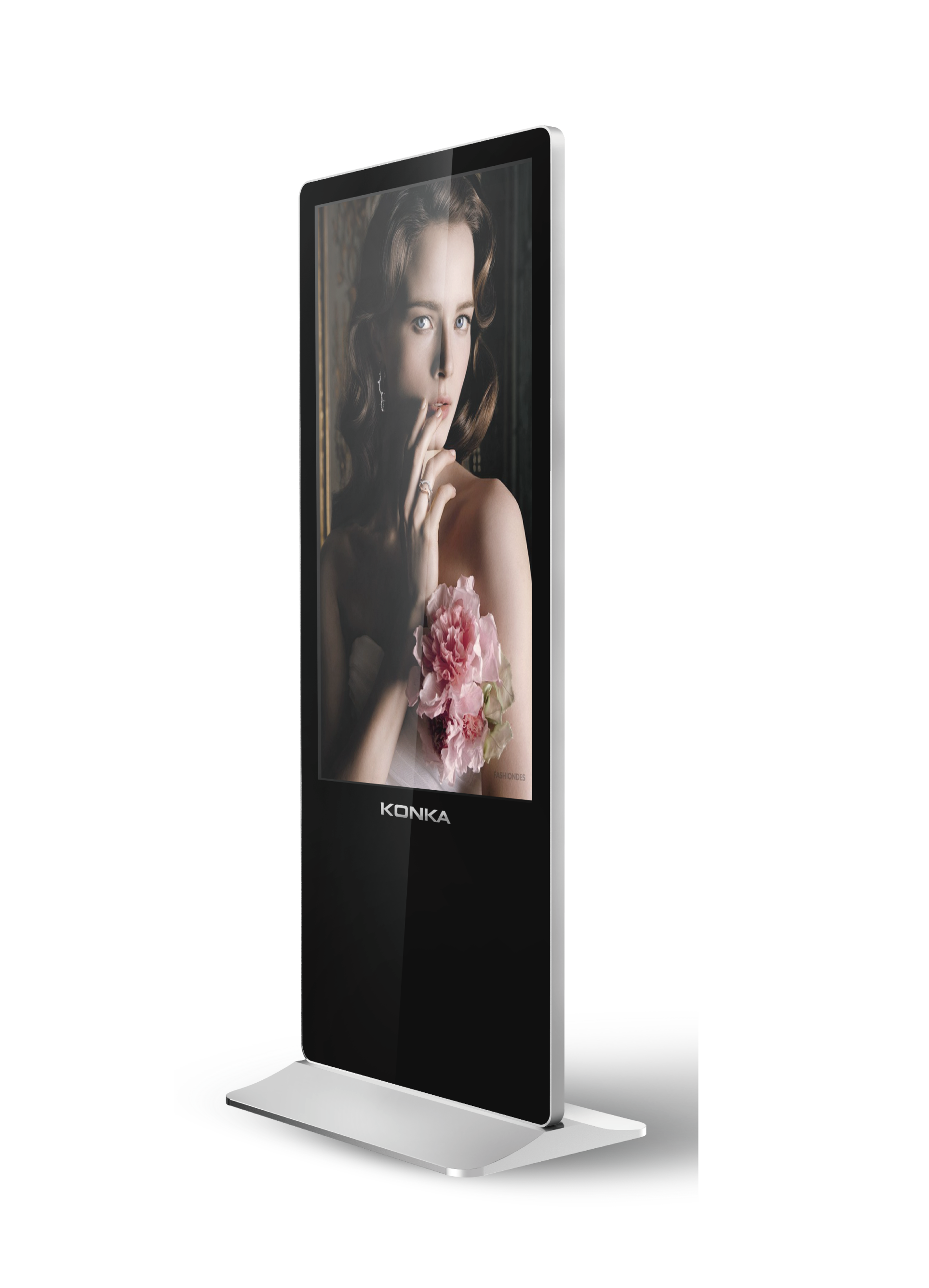 Free scheduling software is supplied with each digital advertsing plinth allowing you to schedule content and add or adjust transition effects. Take full control of your messaging. Schedule information to appear at specific times of day, for example you can set the breakfast menu to appear from 6am-10am, then lunch from 10am-1pm and so on.
A superior finish is achieved on these freestanding displays with a super slim profile and brushed aluminium frame. Each multimedia display is fitted with commercial grade LCD panels providing a wide viewing angle, stunning colour, contrast and brightness.
Each display is available with a selection of network options providing complete control over the content on the screen from one central location. Simply log into the cloud software to plan, create and update content for each screen.
No network option - update screen content directly from a memory stick;
1 year subscription - 1 year access to cloud based network management software;
3 year subscription - 3 year access to cloud based network management software;
Lifetime subscription - lifetime access to cloud based network management software.
For further information get in touch with our sales team today on 02828 267268 / info@blazindigital.com